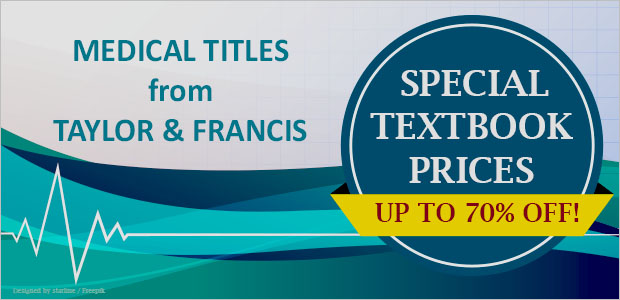 ---
Wide selection of medical textbooks from Taylor & Francis:
GENERAL MEDICAL TITLES
CORE CLINICAL CASE SERIES
100 CASES SERIES
MAKING SENSE SERIESGET AHEAD!
GET THROUGH
with special ISE prices, up to
.
70% off
---
How to order?
1. View the list of books included in the promotion
2. Choose books
To use a discount, please refer the proper promo code: ISE_TF_04.2018
3. Place an order by e-mail (or phone):
Customer Service or Sales Representative
To get more information, please contact: [email protected]
S
---
*Offer is valid until 31-07-2018 and cannot be combined with any other offer or discount.