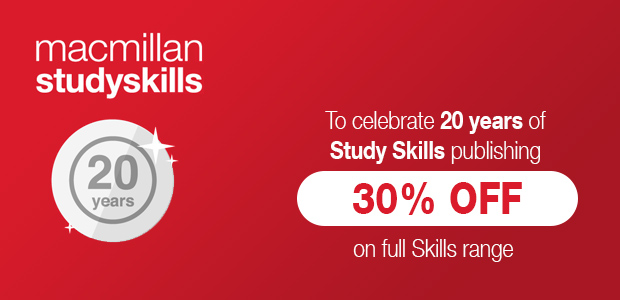 Employing effective study skills becomes essential at college/university. There is no single way of learning and students often find it hard to discover the method that works best for them. This expertly designed books help students to develop and hone the essential study skills they need to succeed at university and beyond.
Explore the full list of Study Skills
and buy with 30% discount!
---
How to order?

1. View the list of all books included in the promotion (click icons below to open the file, excel or pdf):

     
2. Choose books
3. Place an order by e-mail (or phone):

 Customer Service or Sales Representative 
To get more information, please contact: [email protected]
---
*Offer is valid until 24-07-2019 or while stock lasts.
**Offer cannot be combined with any other offer or discount.